Create Better Ecommerce Experiences
Most Ecommerce systems excel at managing product data and capturing transactions. Providing dynamic, personalized experiences for the modern customer is still the domain of content management solutions.

With its best-in-class Headless CMS, Connector Packs, and Headless Accelerator, Magnolia helps you create harmonious multi-channel shopping experiences from product description to check-out—from one unified platform.
Faster Ecommerce With Bleddyn Williams - Sainsbury's
Digital Leadership Lessons: A Dose of Clarity About Fast Time-To-Market in Ecommerce.
As an avid cycling enthusiast, Bleddyn Williams, Head of Engineering - Digital at Sainsbury's knows a lot about going fast. He shares his insights on the areas digital leaders should focus on if they want to achieve speed in ecommerce digital experiences.
What is your Ecommerce Challenge?
Big marketing goals but your CMS is limiting you? Add Magnolia's CMS to your ecommerce setup for a richer, more engaging shopping experience that increases sales.
Time to hit reset on your ecommerce set-up? Compose your ecommerce stack with Magnolia's DXP and get transformative speed and future-proof flexibility.
One seamless shopping experience
Avoid the dreaded "two-site syndrome" that happens when customers are served a disjointed experience during the exploration and buying phases. With Magnolia, customers get a cohesive journey across ecommerce channels no matter where they are in the purchase journey.
Easy authoring and control
Eliminate the need to toggle back and forth between your Ecommerce platform, your CMS, and your PIM. Your marketers and merchandisers will be comfortable and in control, accessing your Ecommerce solutions through Magnolia as if they were a single system and working in its light, modern, user-friendly UI.
Future-poof flexibility
Easily integrate Magnolia with your legacy systems, deploy in the cloud or on-premises, go headless and deliver content via API, or use Magnolia as a traditional content management system. You don't have to ditch your existing technology investments in order to build a modern ecommerce experience for your customers.
True Fusion of Content and Commerce
Whether you're looking to switch to a new CMS, or completely replatform your ecommerce architecture, Magnolia is a perfect fit to deliver modern shopping experiences for your buyers and empower both your marketers and developers. Watch our demo video to learn more.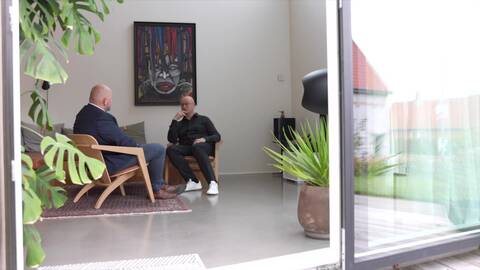 Interview Hannu Vangsgaard, Digital Business Accelerator (EN)
Digital commerce is crucial for businesses undergoing modern digital transformation. But ecommerce isn't just a technology add-on. Check out the five takeaways from one of the top minds in ecommerce, Hannu Vangsgaard, and learn how to get your business prepared.
Fast, Flexible, and Future-proof
Go headless and reap the benefits of speed, flexibility and top-notch end-user experiences. Instead of starting from scratch, start creating your storefront and other headless experiences with our ready-made Web Components.
In addition to Ecommerce integrations, Magnolia's Connector Packs for Marketing Automation, DAM, Analytics and Optimization let you build a modular and unified digital experience platform (DXP), with best-of-breed tools.
Get stellar performance, high availability, and robust security from Magnolia's cloud solutions. Our APIs make it easy to integrate Magnolia with other ecommerce services in the cloud.
Book Your Ecommerce Demo Now - It's Free!
Ready to Streamline Your Ecommerce Ecosystem and Deliver the Best Experience to Your Customers?
During the 30-minute online meeting, we'll show you:
How Magnolia will improve the time-to-market and quality of your Ecommerce experiences
Examples of what working with Magnolia looks & feels like
How you can start working with Magnolia in record time
You have Challenges. We have Solutions.