Why Magnolia NEXT Conference?
Why Magnolia NEXT Conference?
Every year in March we host our global Partner Day, an in-person event held at the Magnolia headquarters in Basel, Switzerland. As this was not possible any more in 2020, we set out to create a new platform - virtual, this time - to engage with our community of partners, customers and stakeholders around the world.
This is how Magnolia NEXT, The Digital Experience Conference for the Next Generation, was born and its first edition hosted online on October 21st and 22nd. Day 1 started with the Exclusive Summit for Magnolia Partners to get the latest insights and build connections within our community. The same day continued with the Conference which offered an opportunity for business and IT professionals to hear from speakers at the forefront of creating digital experiences. Day 2 offered developers a chance to get hands-on with Magnolia through practical workshops related to headless technology and containerization.
Conference attendees were treated to a feast of knowledge from experts in the digital experience space including headline keynote speakers Allen Bonde, VP and Research Director at Forrester and Rory Sutherland, Vice Chairman of Ogilvy UK. Session speakers from Essentra, Primeo Energie, and Salling Group also provided insights as to how they each transformed their customer experiences using Magnolia at the core of their DX architecture.
We'll provide a quick recap of the conference, but first, an explanation of why Magnolia NEXT.
A renewed focus on the customer experience has seen businesses search for headless content management systems to help keep up with customer demand. Magnolia's most recent survey of 1,000 CMS users, an equal mix of senior marketers and IT professionals, has shed some new light on the growth of the headless trend.
Head to Headless Report
1,000 CMS users share their thoughts on the next level of content management and digital experience design.
Magnolia's modular DX architecture puts it at the forefront of the digital experience revolution, and as part of Magnolia NEXT, attendees were able to learn about DX, headless, Jamstack and more – and see how they could leverage next-generation technology to gain more speed for today and adaptability for tomorrow.
The New Era of Experience Architecture Is Here
The opening keynote of the conference was a dialogue with Magnolia CMO Rasmus Skjoldan and Allen Bonde VP and Research Director at Forrester where they discussed Bonde's research surrounding DX architecture and collaboration between marketing and IT.
2020 has been the year where everyone and everything has shifted to digital. Brands have to find new ways to gain an edge by focusing on the customer experience. Digital transformations that once took two years are now being completed in two months.
Skjoldan and Bonde dove deeper into how the strategies surrounding digital experiences haven't changed, but the execution has with more organizations now heavily focused on digital transformation. This represents the perfect opportunity for tech and marketing to come together as the shift is being made to composable DX architecture. The goal of many being to outpace competitors and achieve a faster time to market.
They also touched on how to get the best out of headless capabilities depending on the size of an organization and how a DXP is bridging the gap between marketing and IT, reducing the lack of alignment in these two departments.
Digital Transformation Across Industries
The conference continued with Content delivery — from head to headless as Primeo Energie explained how they consolidated front-end delivery, business app integration and multi-cloud deployment for expansion of their digital communication needs.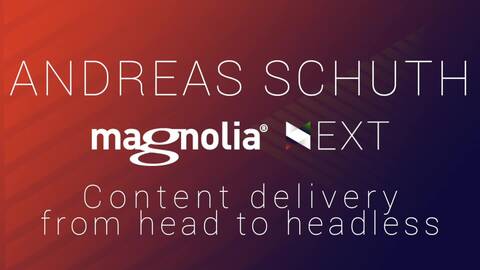 Denmark's largest retailer Salling Group described how they successfully moved from seven different platforms to a singular service-based stack that's Jamstack-enabled as part of the Digital platform of tomorrow—from monolith to services session.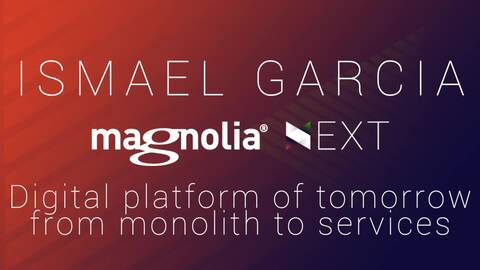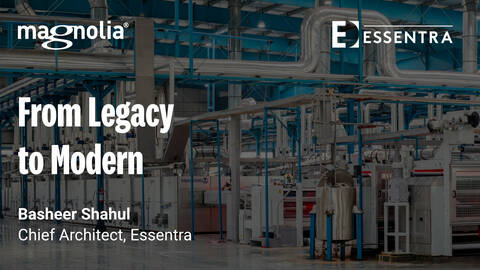 Finally, the conference ended with a closing keynote from Rory Sutherland, Vice Chairman of Ogilvy UK who shed some light on what's next in digital customer experience.
Through dynamic storytelling and behavioral science examples involving pizza delivery, taxis and Apple, he illuminated attendees to the fact that market research doesn't determine what customers want. Most consumer behavior is driven by feelings and not easily explained using concrete metrics. Businesses, therefore, need to test eccentric things and ask what caused a particular result when they notice something unexpected to learn what customers needed.