Pick your battles: New software or better architecture?
Nowadays, insurance companies can't afford to rest on their laurels; otherwise, they risk the world passing them by. When it comes to adopting new technologies, it's crucial to test and learn quickly while making mistakes along the way, and for those waiting to start this process, it could be too late.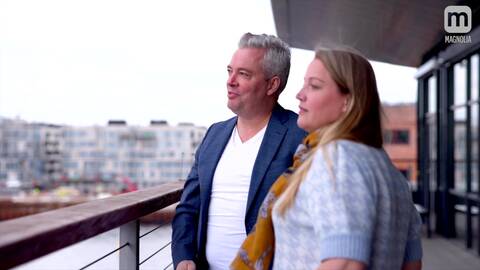 The shifting insurance landscape
The way customers buy, use, and change insurance policies, as well as how they want to engage with insurance companies, has changed drastically over the years. So too, has the way insurers must engage with customers. Everything is now digital, and for the most part, insurance is commoditized. The value chain has become fragmented, with some brands being the best at quoting prices while others are best at delivering a service. Ultimately, insurers need to differentiate themselves in new ways.
Challenges impacting insurance experience
Today, there are over 100 variables that need to be taken into account when creating a risk profile for customers in order to offer each person the right insurance product. The goal of every insurer should be to use as many data points about a person as possible to create the right risk profile and provide a personalized quote to every individual. Nobody should have the same product and price at the end.
That's a challenge, also when selling the product, as insurers need to collect a lot of personal data about each person to offer an individualized product. A lot of this is done by filling out forms. But to make the buying process as smooth and easy as possible, an extraordinary digital experience is needed.
It's a balancing act to get all the data needed for a precise quote while at the same time offering the digital experience that's needed to fulfill today's customer demands.
Why do insurance companies need a DXP? (CMS vs. DXP)
In the past, when brands just needed to create and manage content, a CMS was sufficient. Now with a digital experience platform (DXP), you still have all these content management features and capabilities, but on top, it's possible to curate experiences across channels without noticing a drop-off in experience quality at any point.
Insurance companies rely on several systems. A good example is the buying process. Here, insurers use many internal and external systems that provide them with valuable data, from health data to weather information, that helps to create and enrich customer profiles.
It's a data game today, it's about the automated use of data, both in how you present the quote, and when you sell it.

Buyers demand a smooth buying experience across channels, online and offline. They should just as easily complete the entire buyer's journey with the help of an agent as they can digitally or using a combination of both.
In both cases, it's essential to have software and digital platforms to handle these circumstances. Platforms must bring together data from several sources in one user interface and also handle a journey across media, time, and channels without forcing businesses or customers to start over at each point. Therefore, insurance companies need a DXP.
Choosing a digital experience platform (DXP) for insurers
Find out how a DXP will transform your insurance business and consolidate your role in a changing marketplace.
Many insurance companies still rely on legacy systems, so the DXP must be able to integrate these older services so that they can be leveraged in new ways to create experiences. It also needs to be able to integrate data and other software applications into the tech stack and beautifully orchestrate everything to enhance the customer experience.
Everything from behavioral data to product information management (PIM) systems, case and claims management systems, and external data sources must be integrated, with the DXP sitting at the center.
Benefits of a DXP for insurers
Why do you choose an Uber over a yellow cab or a normal cab? It makes a complex service tangible. You can see where the car is, how close it is to you. If you take one of the black Ubers, you can choose how hot it should be before you get it and customize other features, even though both are a service taking you from point A to point B .

For insurance companies, it's the same. For prospects, the core insurance services often look similar, so it's important to use the interface to make the experience of interacting with the insurance company smooth and engaging, allowing insurance companies to stand out from the crowd and differentiate themselves.
Since insurance is commoditized, customers pay even more attention to the interface and the experience. A DXP can provide three primary benefits to insurers. It increases the customer lifetime value, minimizes churn, and reduces service costs.
1. Increase the customer lifetime value
Most insurance companies have a subscription-based business model where you pay a premium, renewing it automatically every year. Then, if the customer is so unfortunate that they have an incident, they put in a claim and receive some money in return.
To get the most out of existing clients, insurers should increase their customer lifetime value. They need to create more and better-related services to the core one to get a higher premium from existing customers. With digital tools, you can create a better experience to make them want to stay longer and pay more - upsell and prolonged engagement are the keywords.
Having gathered and stored a lot of data about a customer makes it inconvenient for them to change insurance companies, as they would need to give the new insurance the same data again. For example, when a person has a driver profile with an insurance company that includes all the data about how long the person drove, their history, etc. - then it's difficult to change as the insurance company already knows so much. This creates a stickiness which helps to minimize churn.
Service costs are immense for insurance companies. A DXP can help to digitize programs, providing self-service options instead of having to house tens of thousands of agents, which reduces costs. Additionally, with so much connected data, insurers can leverage information from external sources to advise customers on how to mitigate risk and prevent incidents, leading to fewer claims.
The role of a composable DXP
The software industry is moving toward composability. Ultimately, composability is equal to flexibility. It allows you to act quickly, ideate, validate and execute new products and services across changing market conditions.
Why flexibility and time to market matters
Insurance companies need to prototype, test, and get feedback from real customers. A DXP enables companies to handle rapidly shifting requirements.
But how fast can you deliver those experiences to the market, and how fast can you prototype, test, and get that validation back?
For me, all companies are becoming software companies today, so the brand interface is crucial since many products will be commoditized. A DXP allows brands to differentiate and quickly respond to changes.
But what about devices that don't have an interface? Like a smart ring or smart tracker? These devices are data collectors that can provide that data to the DXP. This can then be combined with other data from other devices and presented on an interface like a desktop, smart TV, or anything else, all to build a better experience. It's one system that handles the experience across all devices.
The DXP selection process
How can you decide which DXP is best? Or if you even need a DXP?
When the requirements move from having a smaller, isolated tactical landing page website or an app to thinking about the customer across the journey, a DXP becomes relevant as you need to track and understand customer behavior across different media and channels.
Selecting a DXP can take a long time because it has to fulfill several requirements from different parts of the business. Instead of just the marketing team or content editor needing the new platform to publish content to the web, a DXP is vital for building relationships throughout the organization and with partners. It must help construct new products and services to satisfy customer support, sales, and other departments.
Brands that don't react quickly enough and pivot toward adopting a DXP will see their financial results suffer because they lack the right architecture. However, if you haven't made the change yet, you shouldn't lose hope.
Now is the time to start experimenting, discover what you want to achieve, and understand some of the basic concepts of running a successful software operation, including how to create and deliver a product to market at speed and then scale.
Adopting new technology requires teams to implement change management to equip groups with the tools and new approaches necessary to make an organizational adjustment.
Change leaders also need to focus on mindsets as it's less about technology and more about human behavior. People are accustomed to doing things a certain way, so a new culture must be created.
Start with low-hanging fruit that includes creating prototypes of products and processes that showcase new ways of working and break down things using design to guide stakeholders through complexities. That way, they can see how things will be different for the customer, software operators, content editors, data managers, and the business as a whole and what they would get out of that. This way, you can create an understanding of new technologies.
There continues to be an ongoing debate as to whether you should use one platform for everything or stitch together architecture using best-of-breed tools. The latter is the ideal solution because an open architecture where all components are replaceable allows you to switch strategy quickly and gives necessary flexibility without being locked into a specific vendor.
With the uncertainty of what could happen in the future, having an open architecture is essential for forward-thinking businesses.
You need to think less about what software you're selecting, but more about what kind of architecture you are selecting. This has always been, for me, the most important thing. You can always find a new piece of software, but you need the right architecture and approach to create those experiences.
Insurers also need to consider new technologies, such as machine learning and automation, and the speed at which they improve. These tools can help insurers increase customer lifetime value, reduce costs and minimize churn, but they must be adopted with a mindset of experimentation and learning.
Insurance leaders must have the right mindset that focuses on experimentation and a willingness to take risks and test ideas. Today, insurance companies need to leverage flexible and composable architecture to help them experiment and ideate accordingly to bring ideas to life.
Once they understand that technologies are constantly changing, and they are willing to change with them, take risks, and test ideas, they can deliver an experience that meets today's modern customer expectations.