Discover how Magnolia speeds up multi-channel content delivery with a personalized demo from our friendly team.
Prefer to get hands-on? Our 30-day free trial gives you the chance to see for yourself how Magnolia fits your project.
Learn if headless is right for you with this whitepaper highlighting the pros and cons of various headless approaches.
Why go headless with Magnolia?
Launch Faster
With Magnolia's headless CMS, you can instantly pull presentation-independent content from Magnolia into any of your channels -- whether it's your website, app, IoT devices, digital displays or something else.

Custom content types and REST APIs are configurable in minutes. Content authors and frontend developers can get started right away and work in parallel.
Customize To Your Needs
Leverage Magnolia's open architecture to easily customize the platform to meet your organization's unique needs, whether that's the user interface, content types or workflows.

Through our powerful APIs and pre-built connector packs you're able to seamlessly connect Magnolia to your other marketing technologies and access the content you need all from one system.
Keep Marketing Happy
Other headless systems leave marketers in the dark. With Magnolia, you get headless delivery with the marketing features you expect in an enterprise-grade CMS, such as in-context editing, full preview and rich personalization capabilities.

Marketers can work more freely, while developers can focus on development instead of being sidetracked by menial tasks.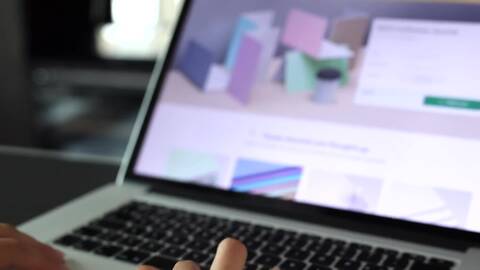 Make Front-End Apps Fully Editable
As a headless CMS, Magnolia lets you pull content directly into web apps and sites built in frameworks like React, Angular and Vue.
The difference from other headless systems is that content authors and editors maintain full ability to edit content in-context with a WYSIWYG authoring interface. We call this functionality our Visual SPA Editor.
This gives marketers the freedom they need while ensuring developers don't get caught up making minor content changes.
Magnolia Headless vs. Traditional Headless
Use Magnolia's industry-leading APIs out of the box and customize them to fit your needs, or simply add your own
Built to be API-first, but without the ability to add or customize APIs as needed
Customize any aspect of the platform, including the user interface, to your evolving demands
Limited customization of the platform beyond content types and fields
Allow authors to see what they are building with in-context editing, including for Single Page Apps, and full live preview
Form-based content editing and no preview capabilities kills the creativity of authors and editors
Give authors the ability to personalize based on implicit and explicit traits right out of the box
Personalization needs to be implemented by developers on the front-end, straining time and resources
More easily build the right security and governance processes with customizable four-eye workflows that are already included
Workflows must be built from the ground up, which adds unforeseen monetary and time costs